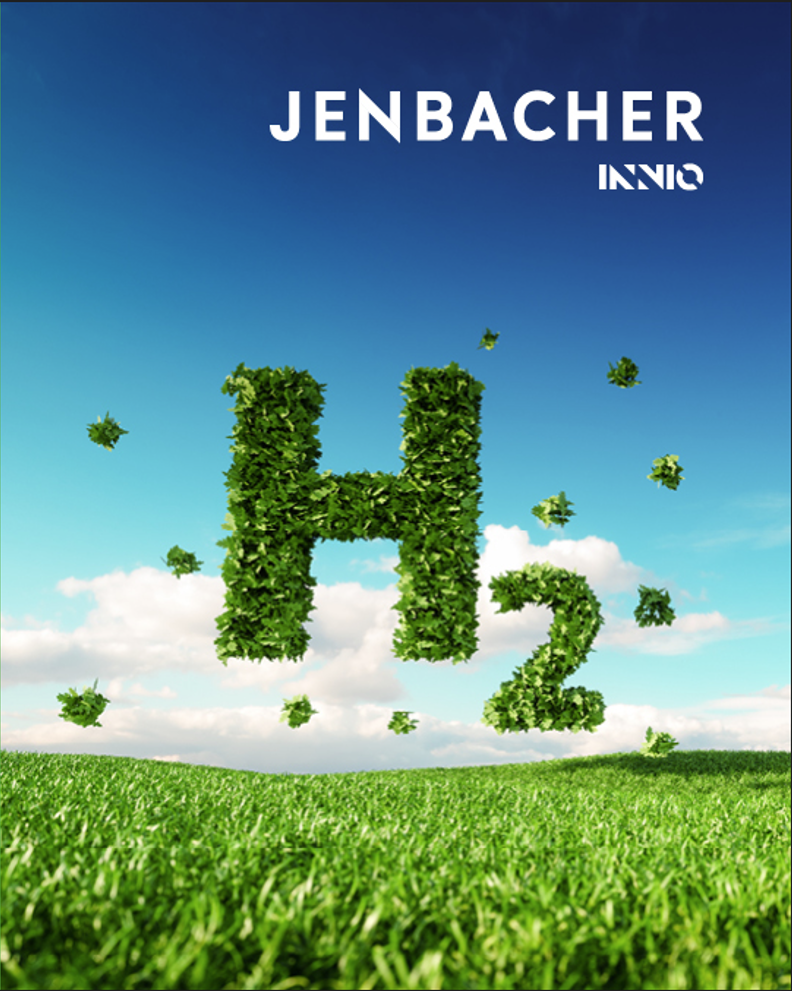 Join INNIO for a free webinar on the future of renewable fuels for power generation in Northern America
The US and Canada are aiming for carbon neutrality by 2050. Reaching that goal will mean transitioning from a largely fossil-based system to a low or even zero-carbon energy system. As we transition, maintaining a stable and resilient energy supply will require flexible solutions that balance volatile renewables. These solutions can best be provided by dispatchable gas power plants, ideally with flexible gas engines running on renewable gases.
With our Jenbacher technology, INNIO Group is well positioned to use renewable gases in our engines:
About 6,000 Jenbacher engines already run on biogas or biomethane.
Hydrogen and ammonia are the future carbon-free fuels for gas engines.
Gas engines can flexibly bridge the journey from natural gas to renewable fuels.
INNIO Group has the experience, the technology, and the commitment to provide the solutions needed for the transition to a sustainable power generation future.
What will you learn on this webinar?
Biomethane/RNG is an ideal addition to fossil pipeline gas because it can be injected into the pipeline network without limitations and modifications on the gas infrastructure. All end consumers of gas, including gas engine operators, can continue to run reliably with current optimized performance and emission standards. Biomethane/RNG used in combined heat and power (CHP) plants achieves the highest efficiency and fuel utilization.
Hydrogen, or optionally ammonia, is expected to play an important role in replacing fossil pipeline gas as an energy source for gas engines. Ideally this will be green hydrogen produced from renewable power such as wind and solar and used as energy storage. Essentially carbon free, hydrogen can be stored in large amounts and over longer periods of time.
Jenbacher units have operated on various gases with high hydrogen content for many years. Steel gases and synthetic gases with high hydrogen content of up to 60% (vol) are in operation worldwide. Jenbacher engines are highly flexible in admixing hydrogen to fossil pipeline gas, and the use of 100% hydrogen in a 1 MW gas engine has already become reality.
What is also important to know:
Jenbacher engines can be provided as dual gas engines running on pure natural gas, a mixture of natural gas and hydrogen, or 100% hydrogen.
All Jenbacher engines delivered for natural gas operation today can be retrofitted to hydrogen operation in the future. Most of the existing gas engines in the field can be converted to hydrogen operation in the future.
CHP is the most efficient use of natural gas and will be the most efficient use of hydrogen in the future.
CHP is a flexible distributed power generation solution today and will be an ideal sustainable future solution for balancing volatile renewable power generation.
Interested in using hydrogen for power generation projects?
We will share our experience based on a handful projects running on 100% hydrogen fuel.
Register for this free webinar today!
Register
---
Key Learning Objectives:
Discover INNIO´s Jenbacher product portfolio and our cleaner, faster energy solutions.
Learn about current Jenbacher pilot projects using hydrogen and about partnering with INNIO Group on projects using hydrogen.
Engage with the thought leaders in sustainable power generation.
Learn about current Jenbacher pilot projects running on 100% hydrogen.