Disruptions to the supply chain, increased shipping times, and limited availability of materials during the COVID pandemic are driving issues that are causing overseas pharmaceutical companies to turn to US-based Contract Development and Marketing Organizations (CDMOs) for US distribution and contracts. While at one time, manufacturing overseas might have saved costs, time to market in the competitive drug industry is critical, and pharmaceutical companies have found that expedited shipping, extended lead times and scarcity of APIs make using a fully-integrated CDMO in the US the most cost-effective and timely solution to launch their products.
Speed to market is dictated by more than just the manufacturing process. To bring a product from concept through commercialization efficiently, a CDMO needs to have fully integrated capabilities under its control including everything from formulation development to commercial scale manufacturing. Avéma Pharma Solutions brings decades of experience to the development and manufacture of solid and liquid dose Rx products. Because of our integrated process, our team can often cut four to eight weeks from traditional time-to-market timelines by starting each project with DoE techniques that identify critical product quality attributes, developing a robust formulation, and then establishing a process design centered around those attributes. This approach also streamlines regulatory submissions.
In this webinar, we'd like to introduce Avéma Pharma Solutions, a contract manufacturer with the capabilities that pharma companies need when selecting a CDMO including in-house R&D capabilities, formulation development, full analytical labs, process scale up and transfer expertise, development and validation of analytical methods, pilot scale and commercial manufacturing capabilities, and regulatory support. As an organization focused on speed to market, we can help you launch your products quickly, efficiently and cost effectively.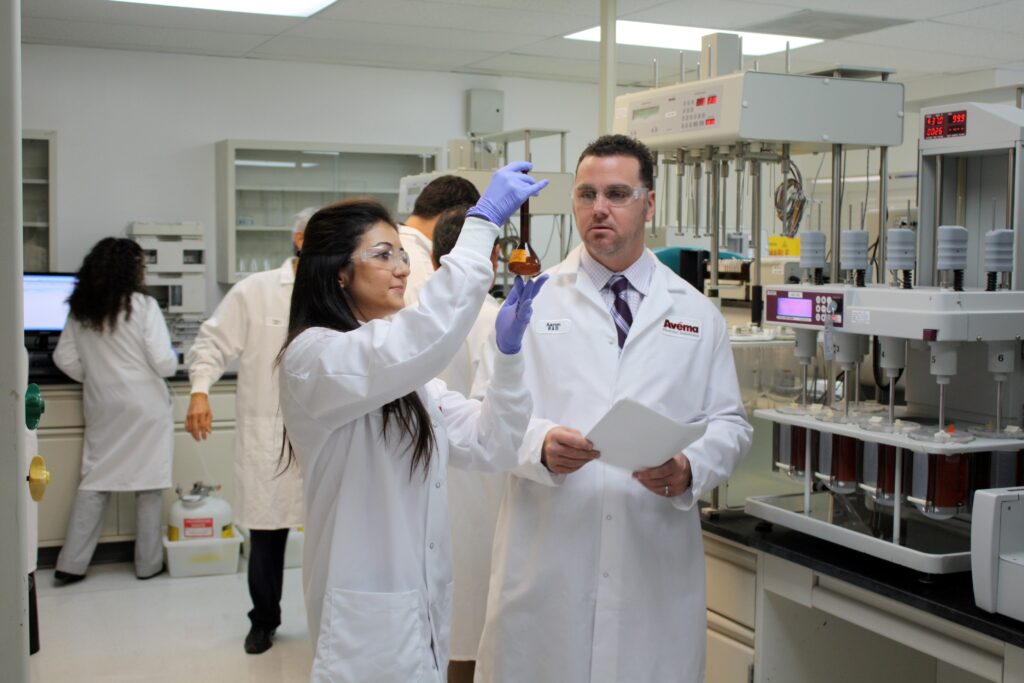 Key Learning Objectives
Identify the attributes of a strong CDMO Partner
Understand the benefits of moving manufacturing to the USA
Learn how to reduce lost time in transfer from R&D to commercial manufacturing
Learn how to streamline FDA Approvals